A favorite feature of our users is Cupcake Pitch In. This is a unique way for members of a group to support charities by making their own contribution when another user is celebrating their birthday.
Pitch in donations incur no additional cost to your team.
This feature is only available when users have chosen to celebrate their birthday publicly, and haven't hidden their charity name.
You may also disable this feature for your entire team under the Settings tab on Cupcake admin.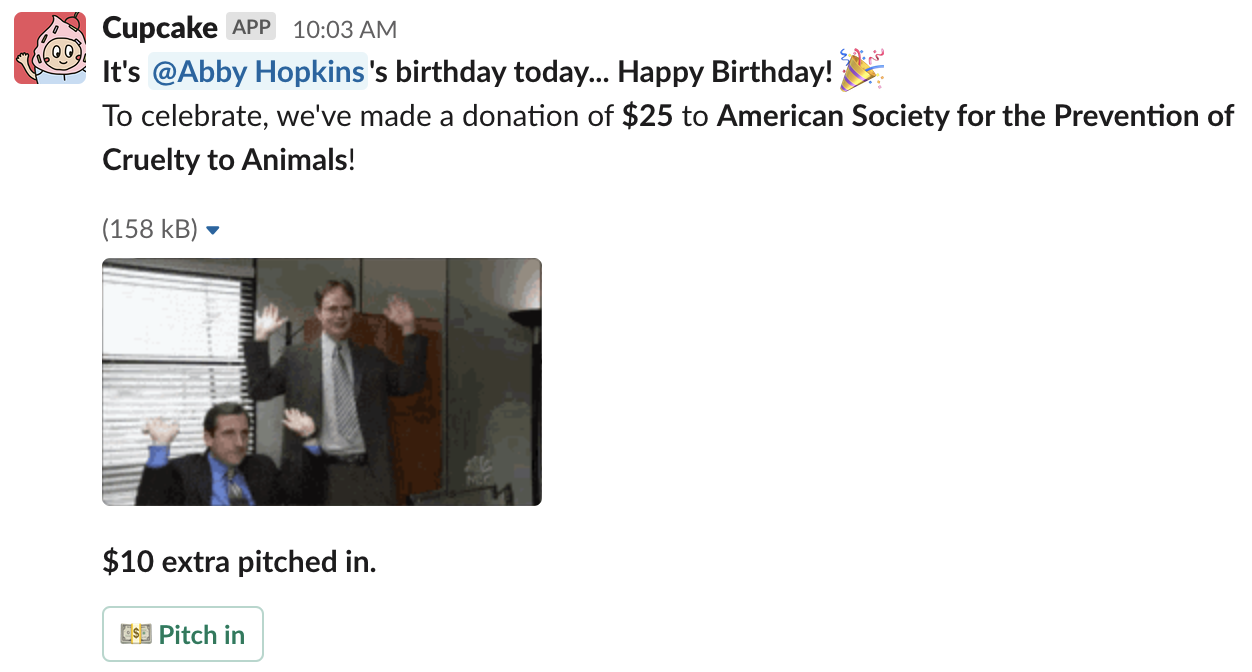 When a user celebrates their birthday publicly, Cupcake will post a celebration message with a button to "Pitch in".
Pitch in donations are completely anonymous to everyone on your team (besides admins).
Only the total amount that has been contributed is visible on the message.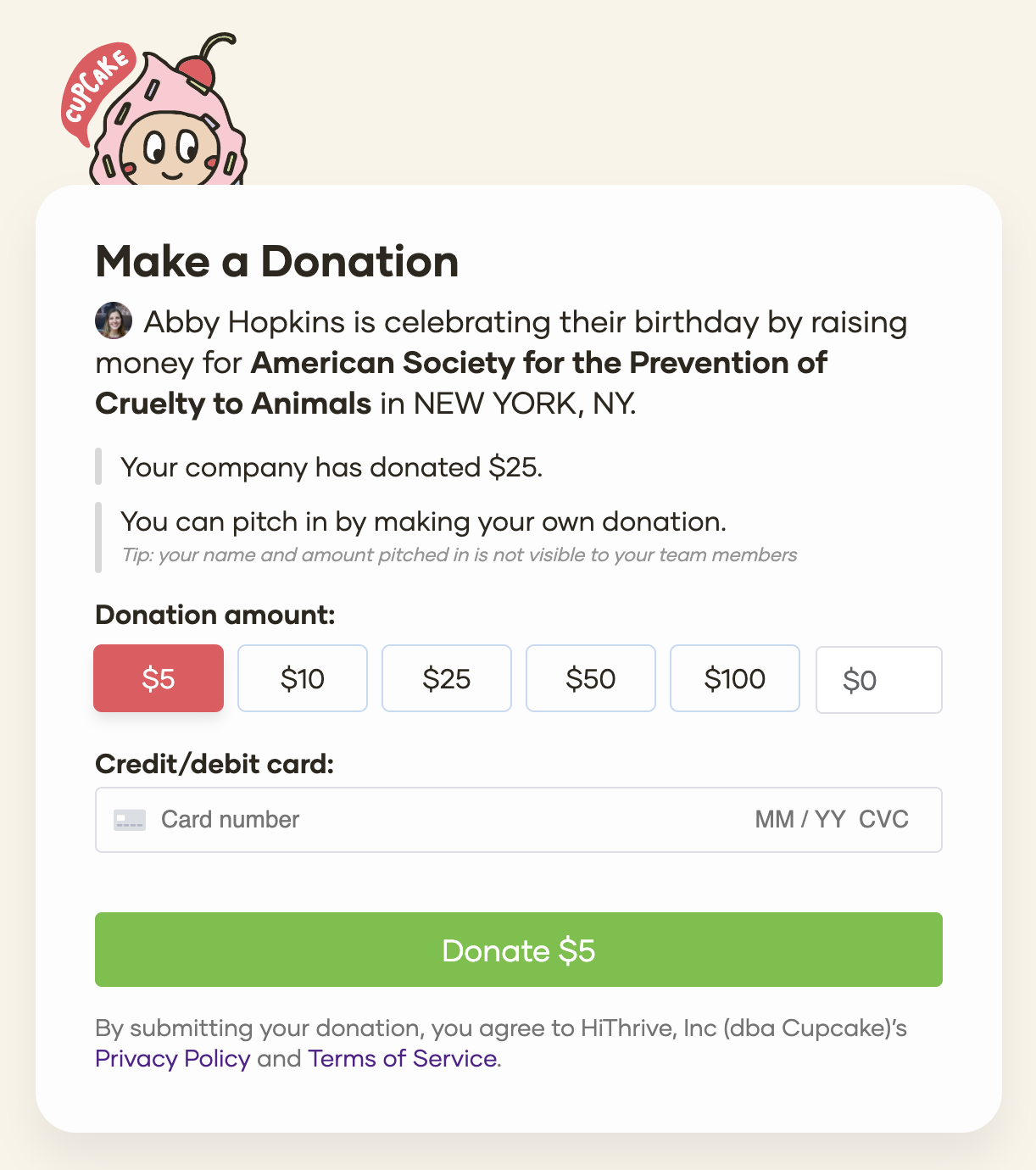 When a user completes a pitch in donation, we'll send them a receipt and thank you message on Slack.