With Cupcake, you don't need to import a spreadsheet of dates and user IDs. Just set up a group, and Cupcake will handle the rest!
When you create a group
Cupcake will introduce itself and ask members to set their birthdate.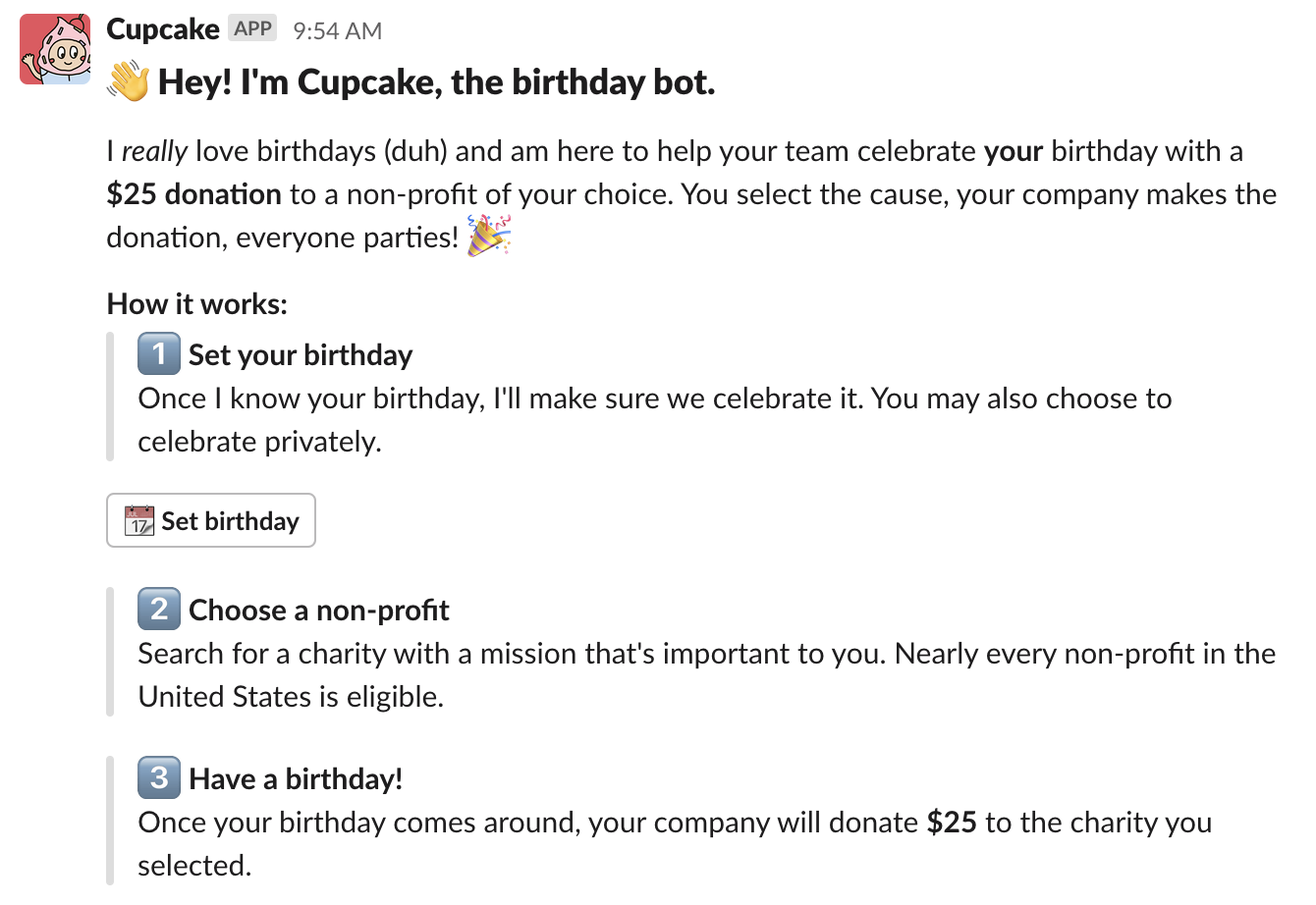 Reminder messages
If a user is apart of a group, but hasn't set their birthdate yet, Cupcake will remind them periodically until they set it.

Setting birthdates is easy
When a user on your team goes to set their birthdate, they'll only set the month and day, and if they want to celebrate publicly or privately.
When celebrating publicly, Cupcake will post a birthday celebration message in the channel they're apart of.
If they choose to celebrate privately, Cupcake will DM the user with a happy birthday message. They'll still receive their birthday donation as well.