Cupcake makes paying for donations incredibly easy. Rather than making contributions to each charity every month, Cupcake consolidates the contributions into a monthly donation statement and handles disbursement of funds.
At the beginning of every month, you'll receive an itemized donation statement including all birthdays from the previous month. This statement will include the cost of donations, processing fees, and "per birthday" platform fees.
Cupcake is free to install and set up and you'll only incur charges when you celebrate a birthday.
Our pricing as of December 4th 2020 is:
$5 per birthday
The cost of the donation + 2.9% processing fee.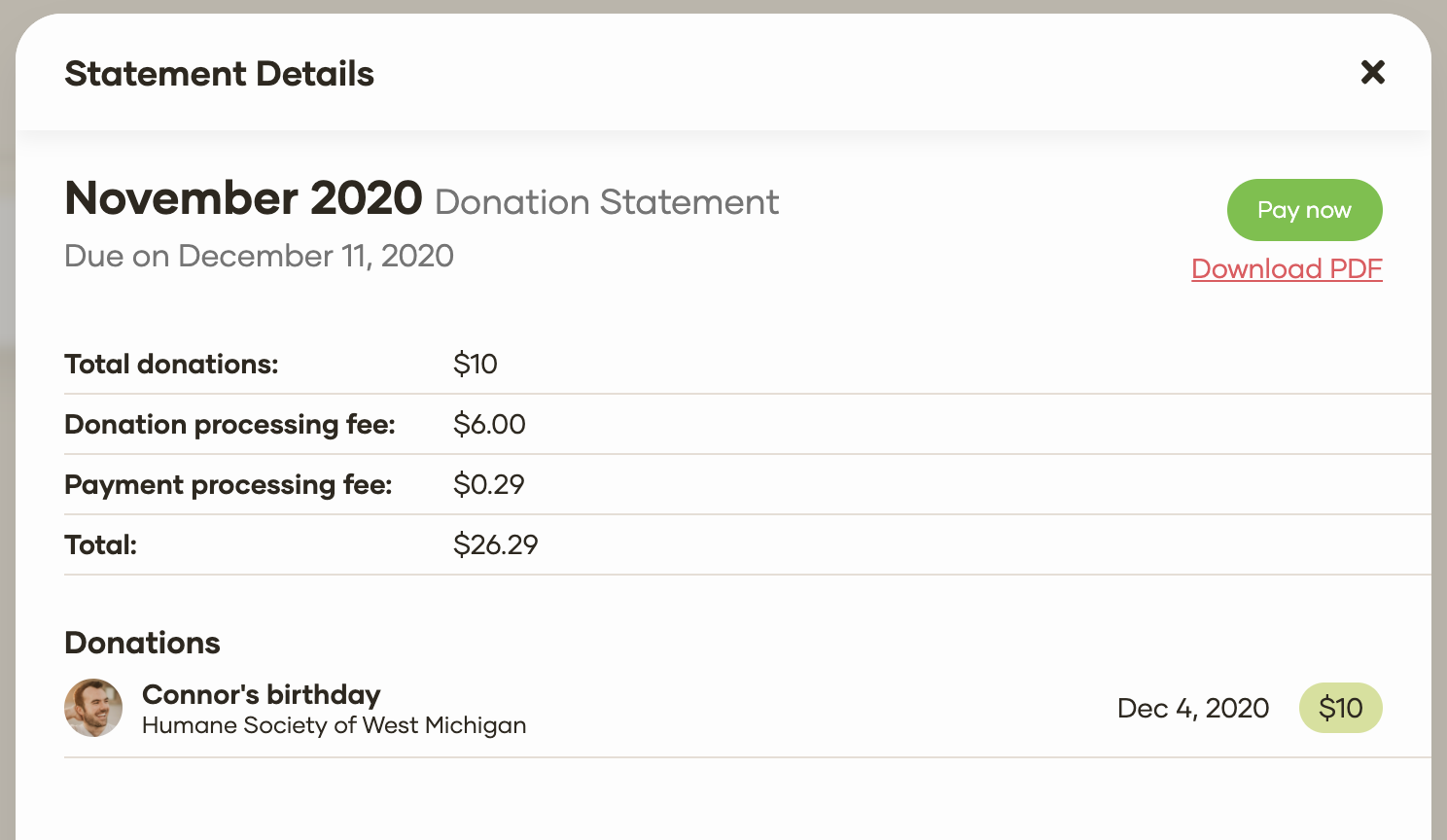 Charitable contributions are processed by our partner, Universal Good (pending 501(c)(3) status). Universal Good is a DAF (donor advised fund) used to collect donations, and disburse the funds to the charities on your donation statement.
For compliance purposes, donation statements are split into two separate charges.