In Cupcake, birthdays are celebrated in groups. A group can be your entire company, an office location, or an individual team. Regardless of who you choose to be in a group, you need at least one group to celebrate birthdays.
You can have as many groups as you need, so it's a good idea to organize your users into groups of people who all know each other (especially for larger organizations).
Groups are linked to channels in your Slack workspace. When you create a group and select a channel, members of that channel will immediately become eligible to celebrate birthdays in that group.
How to set up a group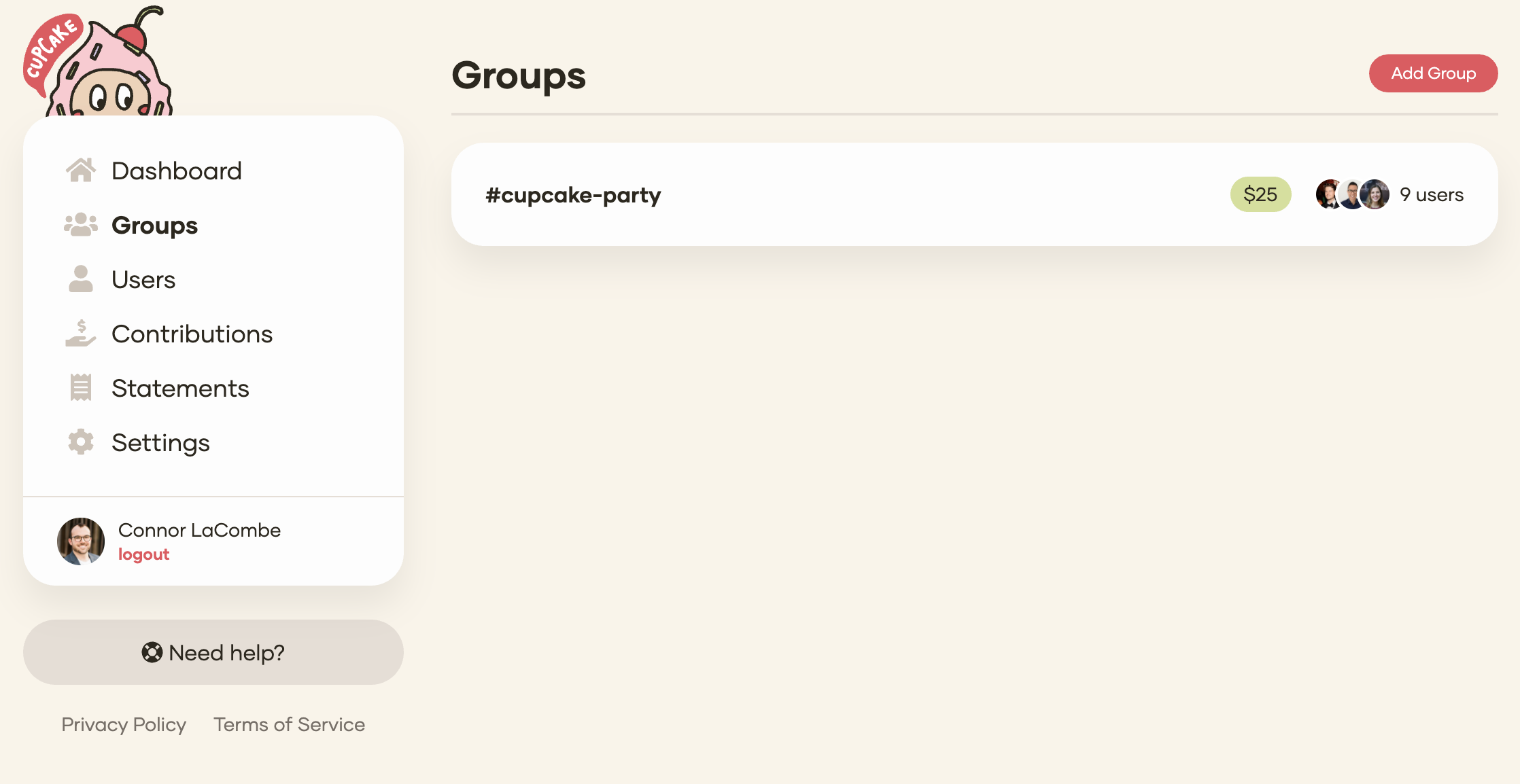 Visit the "Groups" tab from the Cupcake admin.
Click "Add Group" on the top right.
Choose a Slack Channel to link this group to.

If you already have an existing channel, make sure you invite Cupcake to it using "/invite @Cupcake" in the channel.
If you haven't created a channel for this group yet, you can do so using the "Create channel" option under the "Select a channel..." dropdown, or create it in Slack.

Enter a Donation Amount for this group. This is the amount you'll be donating for each birthday that occurs in this group.

This amount must be a whole dollar amount of at least $1 and no more than $1,000.

Choose a Celebration Time to celebrate birthdays in this group. Because groups on your team may be in different regions and timezones, you can choose any time and timezone for Cupcake to post birthday celebration messages in this channel.
Click Save to create your group.

This will post an introduction message in the channel you've selected and request birthdays and charities from every user in the channel.